IT SOUNDS great and is so good for you that some say it's the healthiest musical instrument in the world. The harp? The drums? The trumpet? No, it's Australia's own didgeridoo.
''It should be taught in schools, in old-age homes, certainly in hospitals and rehab centres,'' says Melbourne digeridoo teacher Dean Frenkel. Living proof of his belief, the asthmatic once held the Guinness World Record for the longest continuous vocal note (56.92 seconds).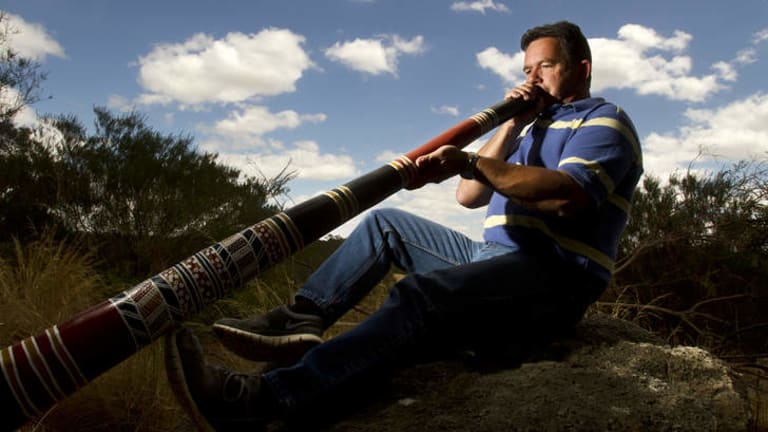 Frenkel says his work teaching the didgeridoo and related vocal and speech techniques has helped many people improve their health without drugs or side-effects.
He says one student with developmental delays transformed his almost unintelligible speech, and another who had half a lung removed after cancer increased his lung capacity and doubled his breath duration through didgeridoo breathing exercises.
Combining sustained resonance in the head with breath regulation is great for asthma sufferers and can even unblock a hay fever sufferer's nose, Frenkel says. ''The circular breathing technique for the 'didg' is almost identical to the Buteyko breathing technique.''
The secret, he says, lies in developing the strength and dexterity of respiratory and thoracic muscles while remaining in a relaxed state. ''This is the world's healthiest instrument.''
So convinced is Frenkel of the benefits of playing the instrument, which he likens to the meditation breathing achieved by yoga masters, that he has synthesised the techniques into a program that he can teach to groups rather than individuals. He will teach the program at the next Melbourne Didgeridoo and Cultural Festival in March.
Colin McKinnon-Dodd, a former professional footballer who now runs the Mia Mia Aboriginal Art Gallery in Temples owe, where the festival is held, says the benefits of learning the didgeridoo after he had surgery for lung cancer have been profound.
''I've always been relatively fit but [after having part of a lung removed] I couldn't walk 30-40 feet without puffing and being exhausted,'' the Yamatji descendant from Western Australia says. ''Playing the didgeridoo gave me that training regime, and without it I think I would have been struggling.''
He also benefited, he says, from a traditional healing known as a ''didgeridoo massage'', in which he held the instrument while it was being played and felt its vibrations resonate throughout his body.
Frenkel's claims are not the first time the instrument has been linked to therapeutic benefits. In 2010, the Health Promotion Journal of Australia published the results of two studies in which indigenous asthmatics were given didgeridoo and singing lessons, and found both respiratory function and reported wellbeing increased. In 2006, the influential British Medical Journal published the results of a Swiss trial that found regular didgeridoo playing was an effective treatment for patients with sleep apnoea.
However, making the benefits of the didgeridoo more widely available has the potential to be controversial. Under Aboriginal law, the instrument is to be played only by men.

This article first appeared in the Sydney Morning Herald at https://www.smh.com.au/national/the-ridgy-didge-benefits-of-playing-the-didgeridoo-20130202-2drme.html